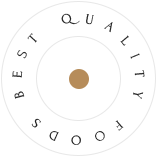 Discover the inspired "Flavors of Peru". We are very proud to share our traditional family recipes from The Andes and Northern Coast of Peru.
Inka Cantina invites you to have an extraordinary culinary experience and taste the most flavorful food on earth.
Enjoy fresh Seafood, Chicken, Beef and Lamb dishes.
Peruvian cuisine includes ancient ingredients of the Inka's Empire: dried organic potatoes (papa seca), yellow chilli (aji amarillo), red chilli (rocoto), Peruvian corn (choclo), Huacatay (andean herb), purple corn (maiz morado), lucuma (Andean fruit).
Menu items are inspired by 15th century Spaniards, the Japanese and the Chinese in the early 1900s. This mixture of flavors has made Peruvian Cuisine one of the Worlds favorites.
Our friendly family staff and chef's have the passion and dedication to enhance your Peruvian experience with fresh homemade traditional dishes and Great service. Enjoy authentic Peruvian music and original art works in our warm and elegant new Restaurant.
Feel the Spirit of the Peruvian Culture
We look forward to meeting and serving you, your family and friends.